Affiliate Program Compensation
---
Lead Capture Page Boss offers an affiliate program that offers a 50% commission. This is paid out month after month as long as the referred account is active.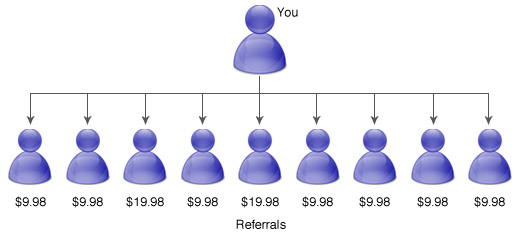 There are two forms of commissions:
Sign-up commissions

Recurring commissions
The monthly subscriptions for the Lead Capture Page Boss marketing system are $19.95 and $39.95. Referring just 10 memberships could give you as much as $199.75 each month.

An affiliate can have the cost of their own system covered by referring just two affiliates! That's not common, most companies require 3 or more referrals to cover the cost of the referring affiliates membership cost but we know if you do our marketing we are able to save marketing dollars.

How much money would you like to earn each month?

We have a selection of advertising materials as well as tips and training that will help you acquire referrals.

To be an affiliate you have to also be a user of the Lead Capture Page Boss marketing system (the Free Primer Membership included) and agree to the affiliate program terms and conditions.